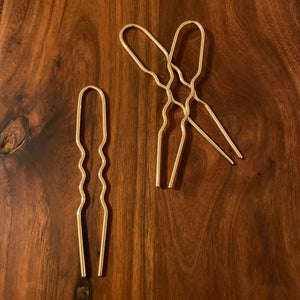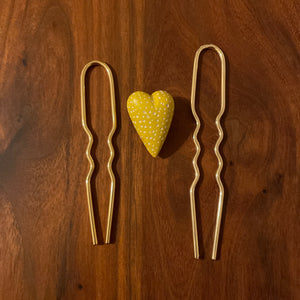 Extra Long oversized hairpin
A classic way to keep your hair up and out of the way. A personal favorite style of hair pin recreated in an oversized version. You only need one to keep your hair in place. The ridges make these pins work like magic. Each pin is hand fabricated and will have slight variances.
This version has four teeth (instead of the original 3) for those with thicker and/or longer hair who need a bit more support. 


Raw Jeweler's Brass (looks like 14kt gold)
4.75" long 
3/4" wide at prongs