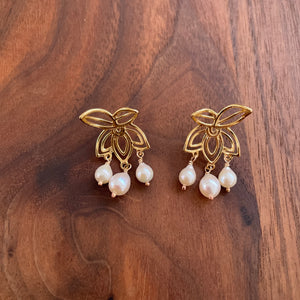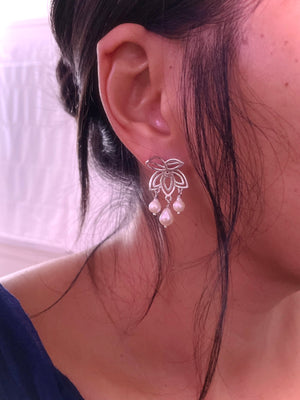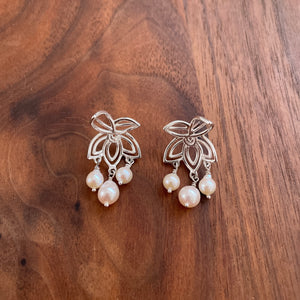 This collection has been a long time in the making. I wanted to bring connection and pride to all Asian Americans and our allies. My hope is to celebrate the beauty of our cultures and all the forms that we have inspired throughout out generations. 
This floral motif was inspired by the symbol of freedom and the number 3 represents good luck in Korean culture. Each lobe will be adorned with all the luck, with three drops of pearls. Classic with a floral twist, these earrings are perfect for the oncoming holiday season.
cast
post with large earnut
14kt gold dipped/sterling silver
1 1/4"x 3/4"